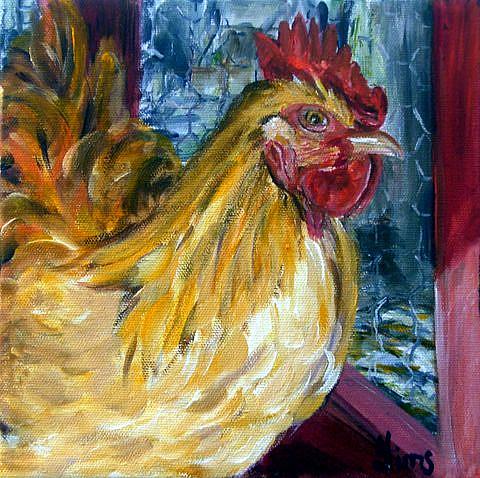 This summer we started raising chickens. We bought 6 baby chicks in May all supposed to be hens.. well.. 3 of the 6 turned out to be roosters. I think roosters are beautiful. This is our Buff Orpington rooster that my kids named "Chirpy". Chirpy and the other Buff rooster, Goldy are the top of the pack.. top of the pecking order. Nibblefest theme is "Birds and Bees" and it was pointed out to me.. that maybe I should paint one of my chickens! :D
Well here's Chirpy! Chirpy likes to pose.. I think he knows he's a beautiful rooster! The golden tones are so pretty on him and make them very fun to paint!
**sides of the canvas have been painted black, so there is no need for framing.**
By commenting, you agree to our Community Guidelines.