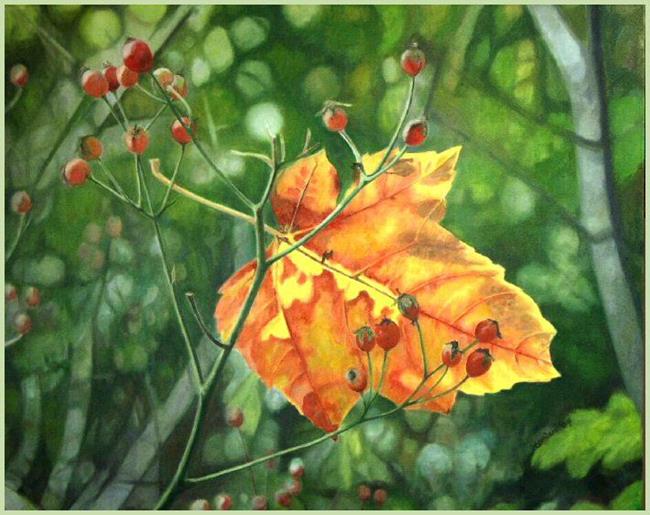 A colorful fall leaf rests on the support of ripening rosehips.
What a delight it was for me to find this one leaf caught among the rosehips down by the pond. The lighting was just perfect and the leaf was so interesting and unique! This leaf was probably no more than 3 inches long, I could have so easily walked by it without noticing it at all.
Original available - contact artist
Affordable fine giclee reproductions also available. - contact artist
By commenting, you agree to our Community Guidelines.