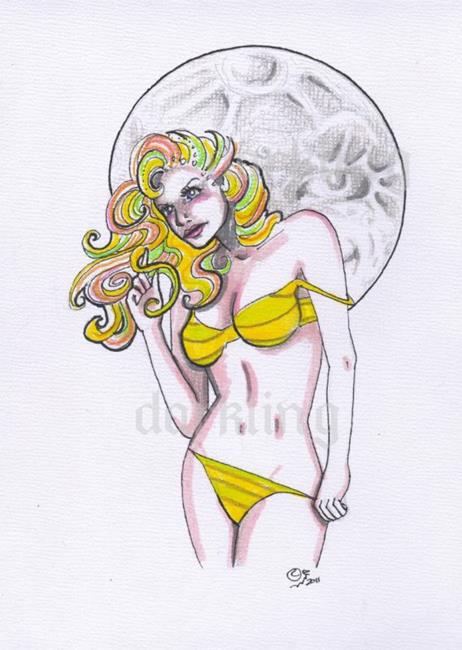 She unwinds under a full moon...a moon that is watching her every move.
This is an original pin up illustration, created in archival inks and pencils on 5" x 7" canvas paper. She is initialed on the front; full signature, title, and date are on the back. Watermark does not appear on the actual illustration.
To see all my current eBay art listings, please click
HERE
!
By commenting, you agree to our Community Guidelines.