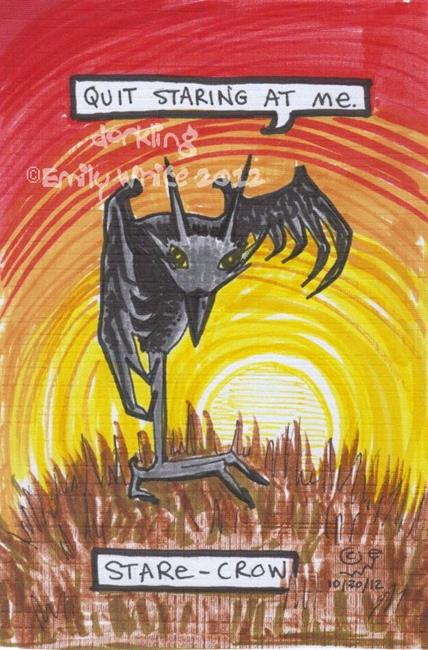 Scarecrows have always made me uneasy. Perhaps it is because I am so taken with the birds they are meant to frighten off...But if I happened upon this particular crow, I'd be extra terrified...
"Stare Crow" is an original cartoon illustration, created in archival inks, prismacolor pencils, and acrylic paint on blue textured cardstock (4" x 6"). This piece is initialed on the front; full signature, title, and date are on the back. Watermark does not appear on the actual art.
The original illustration is available for purchase
HERE
in my zombietoes etsy shop!
By commenting, you agree to our Community Guidelines.