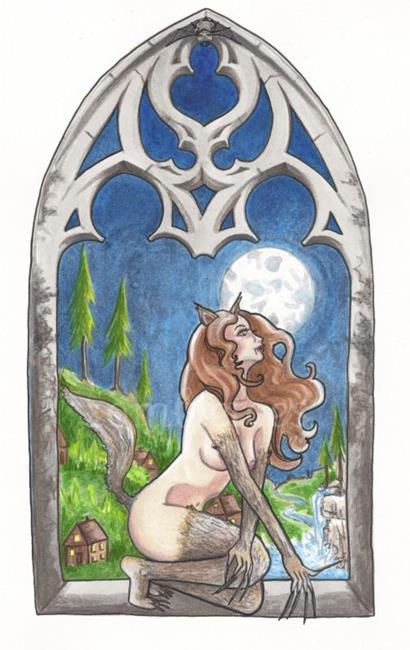 Second in a series of sexy "Midnight Monsters"- the nude shewolf! Hairy but still sexy...at least I hope!
This is an original 8.5" x 11" illustration, created in pencils, acrylic paints, and archival inks on bristol. She is initialed on the front; full signature. title, and date are on the back. Watermark does not appear on the actual art.
The original illustration is available for purchase
HERE
in my zombietoes etsy shop!
By commenting, you agree to our Community Guidelines.