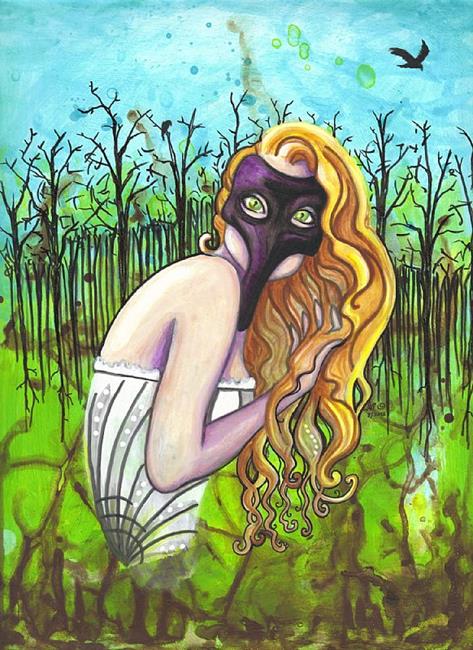 Inner Bird 1" is a self portrait...kind of. It's actually a portrait of this girl that lives inside me. She is very mysterious, and I do not see her often, but I know she is there...;)
*Totally random factoid: I experimented with painting with a blow drier with the background. I think it turned out quite well :)
This is an original acrylic painting (9" x 12") on a sheet of artist canvas (it is flat, like paper, not stretched- will need a mat/frame to display properly). It is initialed on the front; full signature, title, and date are on the back. Also coated in a clear acrylic sealant. Watermark is for online display purposes only, and will not appear on the actual painting.
The original painting is available for purchase
HERE
in my darklingemily etsy shop!