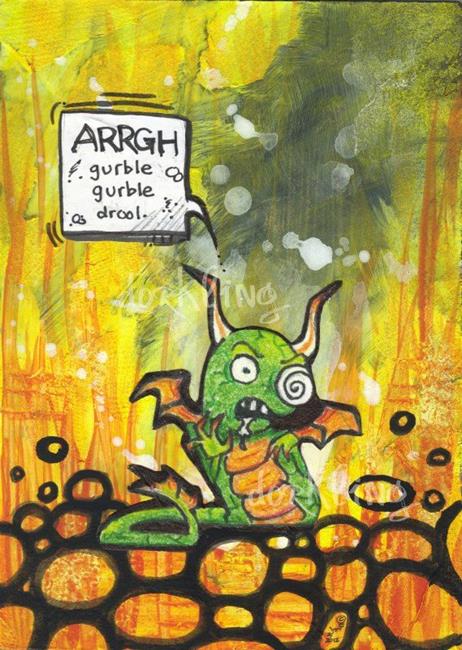 I know he looks angry...but I think it's more like frustration. I can relate to this ; in fact, he is but a 2D projection of my mood at that time...I can assure you, however, that Gurble is completely harmless. He probably just needs a hug, and a cookie. Now that I think of it, you'd better wipe his mouth before you touch him...
"Gurble" was created in mixed media- acrylic paints, assorted papers, inks, and acrylic sealant on a 5" x 7" masonite panel.
Initialed on the front; full signature, title, and date are on the back. Sealed, wired, and ready to hang/frame. Watermark is for online display purposes only and will not appear on the actual art!
The original piece is available for purchase
HERE
in my zombietoes etsy shop!