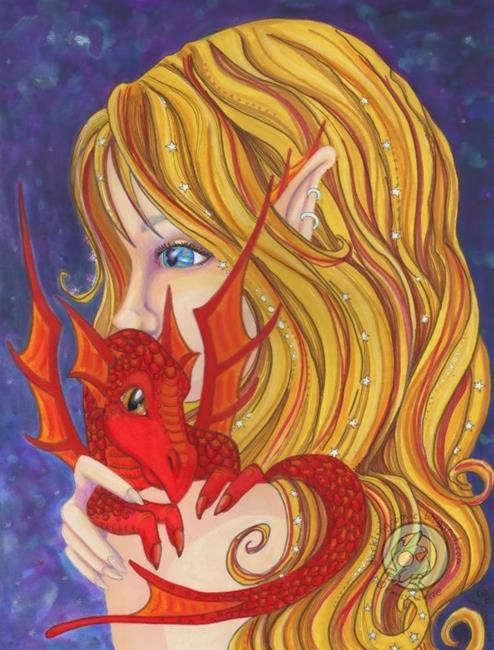 A girl and her dragon stare at the night sky. This is a remake of an illustrated ACEO card I did a few years back titled "Winter's Eye".
"Cosmos" is an original fantasy illustration, created with archival inks, prismacolor pencils, and acrylic paint on bristol (8.5" x 11"). There is a .25" white border around the edges.
This illustration is initialed on the front; full signature, title, and date are on the back. Watermark is for online display only, and does not appear on the actual art.
Please feel free to message me with any questions or comments, and thanks for looking!
Check out my eBay art auctions
HERE
!