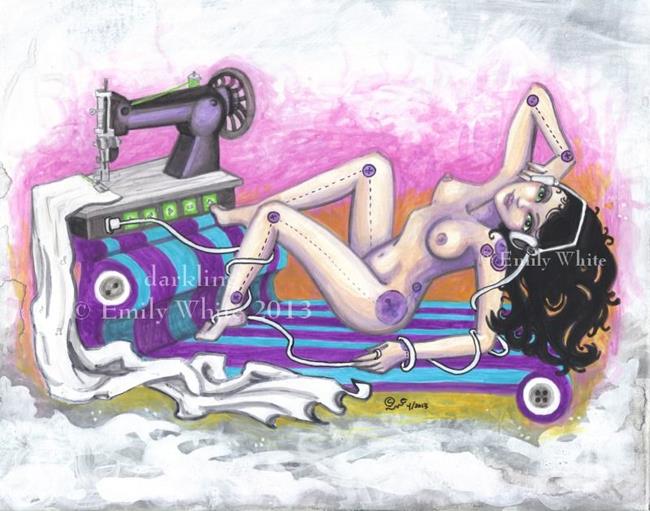 Everything is connected. Buttons get pushed, things happen. Levels are adjusted, information sent, weapons launched, things made...lights on, lights off.
"Button Pusher" is a remake of my original illustration "Buttons"- now she is a full color nude painting! Created in acrylic paints on a 10" x 8" canvas panel. She is initialed on the front; full signature, title, and date are on the back.
To see all my current eBay art listings, please click
HERE
!
By commenting, you agree to our Community Guidelines.