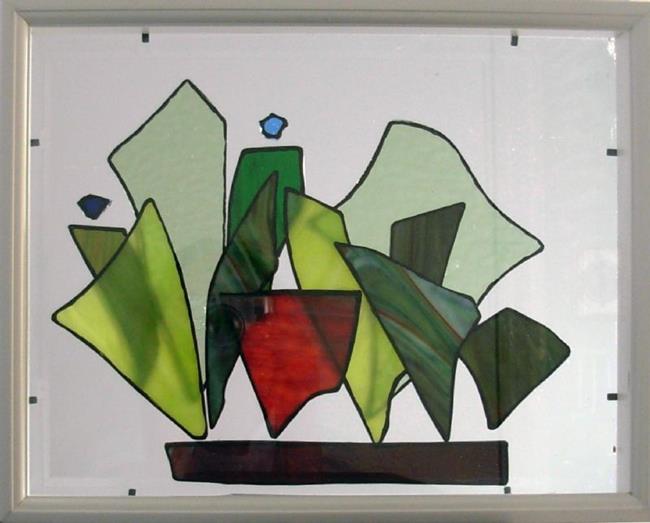 I made this piece for Dawn Thompson's Glass Challenge on the EBSQ Forum. Dawn is an amazing glass artist - make sure to visit her portfolio here on EBSQ! Her challenge to us was to make some art from the packet of scrap glass that she sent out to each participant.
This is my first ever glass project, and when my packet arrived, I was at a total loss. I laid out the beautiful glass and just looked at it for about a week. Then I started moving the pieces around to see what might develop. Still nothing, until...
...I was at the Art Supply store looking for framing materials, and there on the sale rack was a shadow box frame. Yay! Inspiration!
It was easier than I thought it would be when I just let the fabulous glass speak for itself. I used every piece in my packet with no alteration. The only additions were two small pieces of blue glass that I found, and the glass paint 'leading' that outlines each piece. I removed the shadow box backing and replaced it with another glass pane on to which the colored glass is fastened. So, the colored glass appears to float inside the shadow box frame between the front and back glass panes.
I'm very happy with the result. And I received very high praise indeed from my husband who said, "Wow".