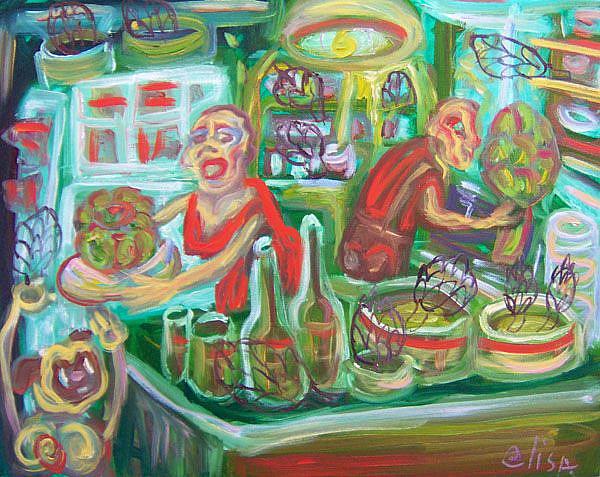 Stuffed Artichokes
Cut the artichokes carefully to remove the prickers and choke.
Stuff each layer of leaves with a mixture of:
Breadcrumbs
Lots of Garlic
Grated Cheese
Drizzle with olive oil
Put a little water in the bottom of the pan and steam covered for 30 min.
This is my grandmother's recipee which my sister made for us this Christmas.It has been a favorite in our family for years,
I used oil paint on canvas to create this work
By commenting, you agree to our Community Guidelines.