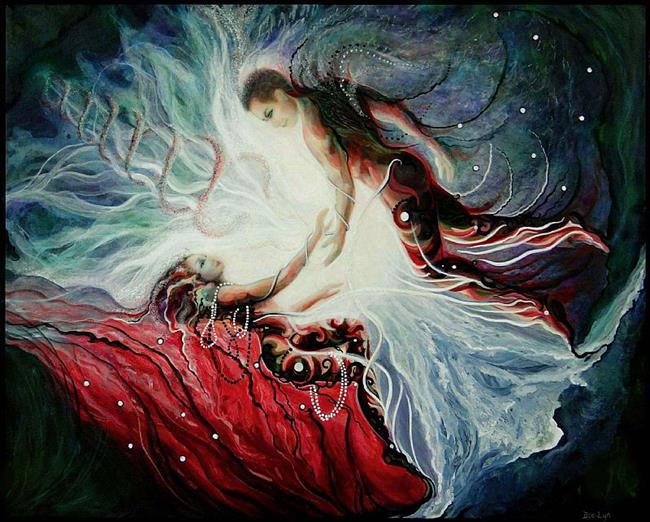 Much varied movement. Composed of many layers of heart and spirit, questioning and understanding, soul altering and daunting expression of what is "US". I did not know how to portray this seemingly simple but unique order.
Truly just to love. Here and now, in the moment. No conditions or stipulations, untethered. No cluttering up tomorrow, no grinding out yesterdays. Deeply, so idealistically romantic. Someone so brilliant and beautiful. He loves me. Unbelieveable to think I would experience this in my life to this fantastical degree, but I am. How to portray it, is not truly possible, but here is this compostion in this moment. He just said, "paint us".
Variety of Prints available: http://doelyn.co
By commenting, you agree to our Community Guidelines.