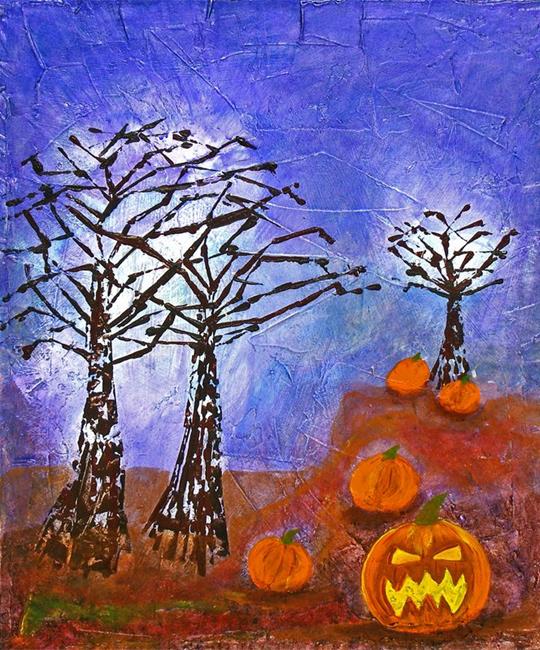 Evil Pumpkin Patch
Evil Pumpkin Patch is a PRINT of an original painting by me. It depicts 3 very gnarly textured trees (2 trees in the foreground and one in the background), situated in and around a pumpkin patch. There are 5 pumpkins in this patch ranging in size from very large to very small (the 2 smaller ones are further away in the background).
This "pumpkin patch" is no ordinary pumpkin patch, though! It looks like it's actually being infiltrated by a large, evil spirit "jack-o-lantern" type pumpkin, with a scary carved face and spooky glowing yellow features -(This is defintely NOT the "Great Pumpkin" that Charlie Brown had waited all night for!)
This would be a wonderful decor piece for all your Halloween parties and gatherings!
I show several photos including closeups to capture the glow of this piece.
This is my entry in the Nibblefest Art Contest, a themed art contest beginning on the 20th of each month. Please be sure to search for NFAC to see more great entries, each starting at just 99¢. Thanks for looking and Happy Bidding!