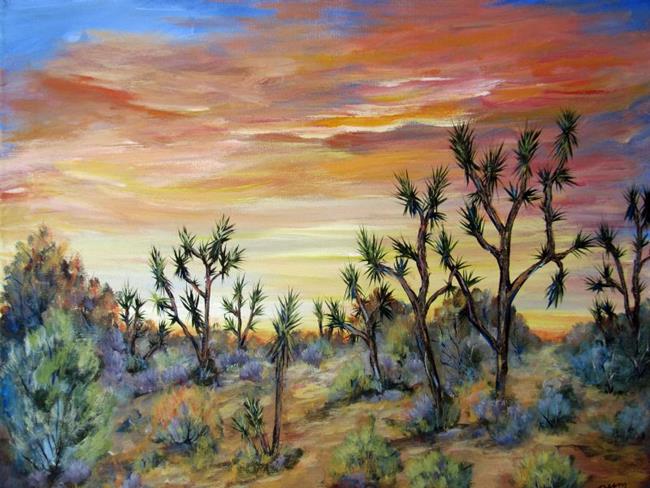 These are the Joshua Trees of the High Desert in Southern California. The name Joshua tree was given by a group of Mormon settlers who crossed the Mojave Desert in the mid-19th century. The tree's unique shape reminded them of a Biblical story in which Joshua reaches his hands up to the sky in prayer.
I have spent my entire life in the Mojave Desert. When I first moved to the High Desert I was not impressed by the Joshua trees. I thought they were ugly. After learning their history I became a fan. I painted my first Joshua tree in 1977.
By commenting, you agree to our Community Guidelines.