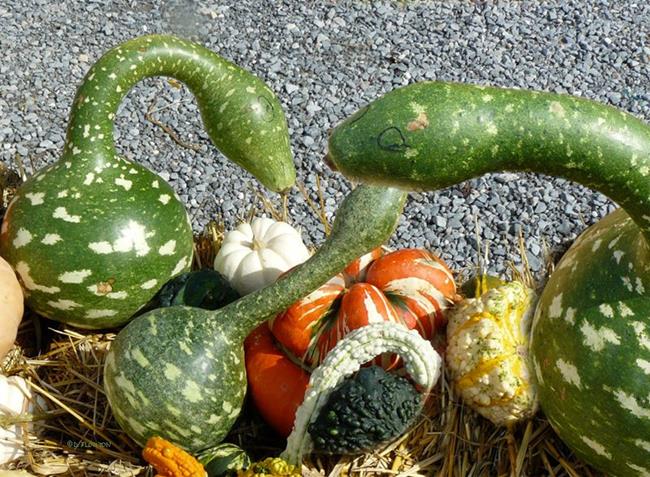 The Curcurbitaceae family is comprised of more than 825 species in squashes, melons and gourds. Some are used as food, others are succulents, ornamentals or medicinals.
The two ornamental gourds, in the original photo below, looked like they were chatting and needed a third to complete the "coffee clatch", so I added a third. The simulated "eyes" on two of the gourds were there when I photographed them. Someone had previously drawn them for a personalized and humorous effect. Together they form a cosy group.
By commenting, you agree to our Community Guidelines.