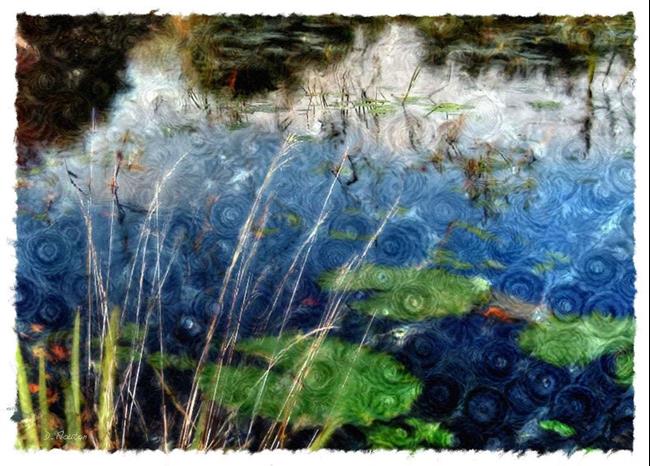 I am impressed by Torrie's wide range of subjects which run the gamut from still lifes to landscapes/waterscapes with culture, portraits and touches of humor in between.
We follow similar paths in creating pieces. We photograph and paint from a photo as reference, Torrie with acrylics on canvas and I digitally.
I was drawn to her water images and chose to rip two from her pond series. This is my rip of "The Lly Pond". A photo that I had on hand was flipped horizontally to emulate the setting and position as closely as possible. Reeds/grasses were cut from another photo and layered in.
The impressionistic circular effect was painted in with Studio Aritst and a border was added as a final touch.
By commenting, you agree to our Community Guidelines.