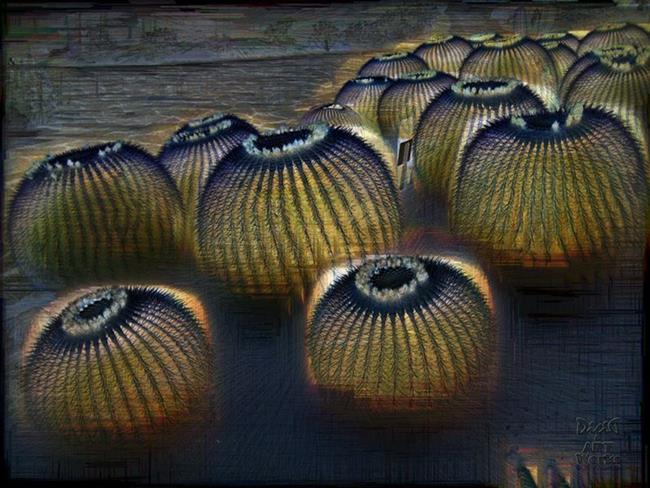 With Halloween on the horizon, this surrealistic approach to jack-o-lanterns seems appropriate. An original photo of cacti in a museum garden in Lanzarote lent itself to creating this spooky effect. Imagine a bed of these in your garden to keep the goblins and anything else from approaching!
Created in Studio Artist with some pre and post production in PS.
SOLD-print
By commenting, you agree to our Community Guidelines.