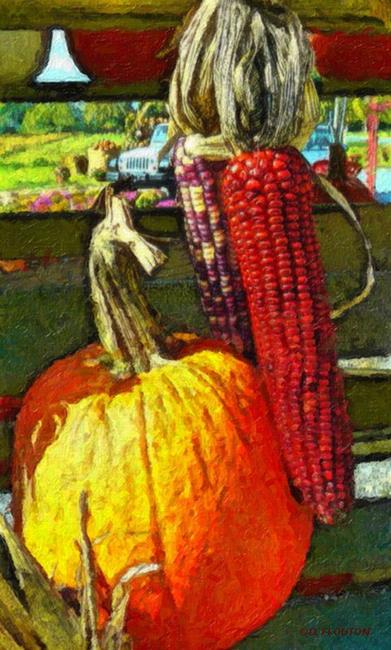 825 species in squashes, melons and gourds belong to the Cucurbitaceae or cucurbit plant family. This is the family that contains all the edible gourds, such as cucumbers, watermelon, musk melons, squash, and pumpkins.
Pumpkins and Indian corn are commonly found at roadside farm stands. This image was digitally painted and enhanced in Studio Artist and Photoshop.
By commenting, you agree to our Community Guidelines.