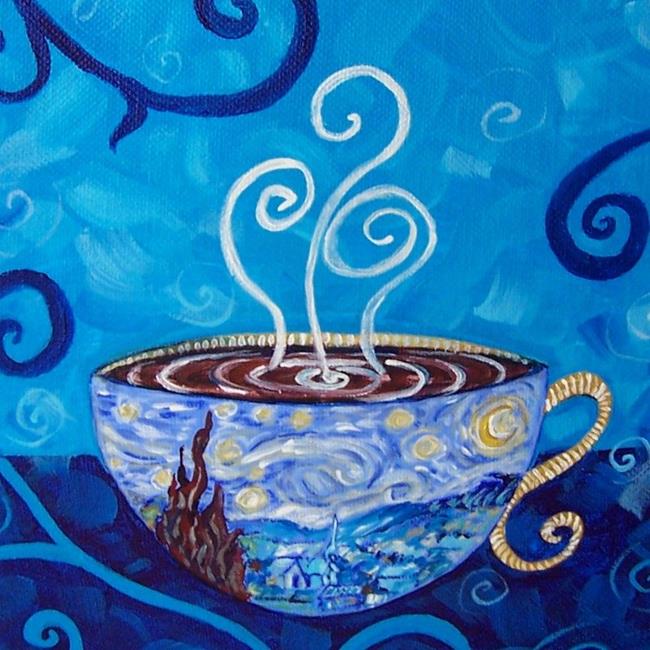 Greetings!
Here I've painted Starry Night Rendition on a Latte Mug using acrylic. I painted a few coffee paintings for a party we were having at our house for my son and the other children in his acting class. We transformed the pub to an "icecream" and coffee shop. After painting a few of the coffee paintings, I was hooked!
This piece has sold
*Ready to Hang. The painting continues on the sides.
To view this painting, "Starry Night Mocha Latte" up for sell visit My Etsy Shop!
To view items I have created at Zazzle visit my Zazzle Gallery
By commenting, you agree to our Community Guidelines.