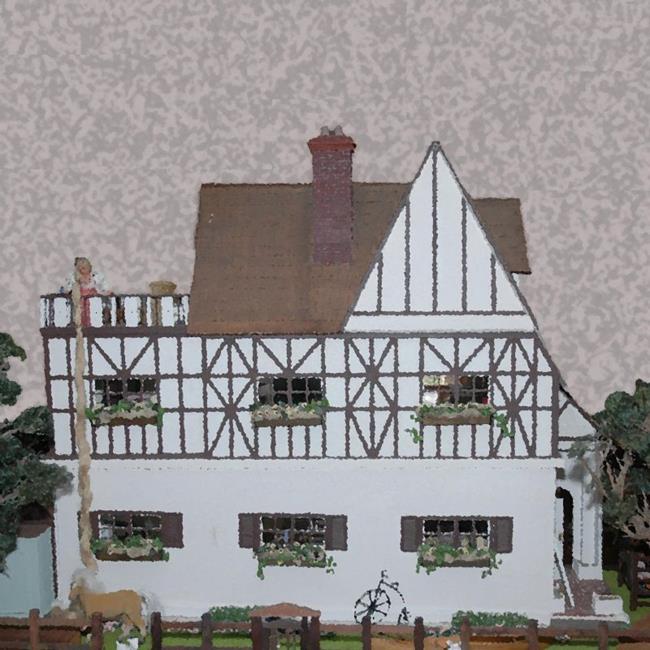 This is a commission for a woman who is starting a dollhouse and miniatures museum. I used an image of her favorite house, and after hand-altering the photos,it was run through Microsoft Standard Editor's drybrush and watercolor filters, and image was printed on canvas. Then I retouched it with acrylic paints .
I removed the name of her museum from the piece shown here.
By commenting, you agree to our Community Guidelines.