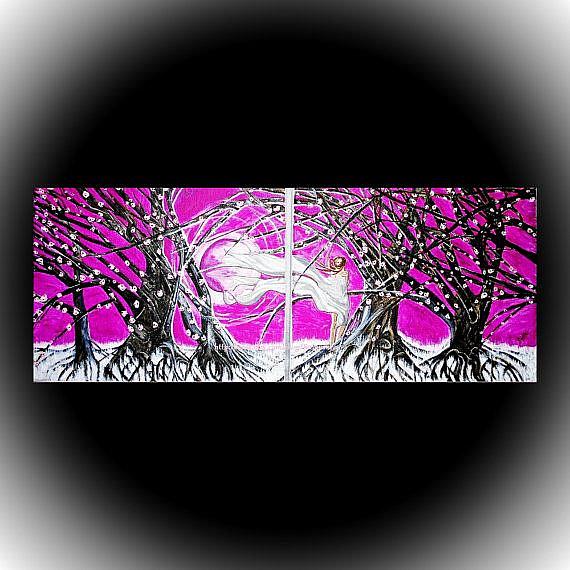 Windy Day, Winters Last Calling original painting by Amber Elizabeth Lamoreaux. She rushed from the house, lured by the promise of Spring. Running outside, she peered at the cherry blossoms and fuchsia sunset in sheer anticipation. As she shivered in the cold she realized she was so busy looking up at the trees and sky that she forgot to look down at the dusting of snow on the newly sprouted grass. Spring would have to wait a few more days as winter made its last calling.
This is a vivid painting of deep pinks and purples with highlights of beautiful snow dusted ground flanking the intricate tree roots. Cherry blossoms pour across the branches, and the woman's frock billowing in the wind against a pink sunset backdrop.
By commenting, you agree to our Community Guidelines.