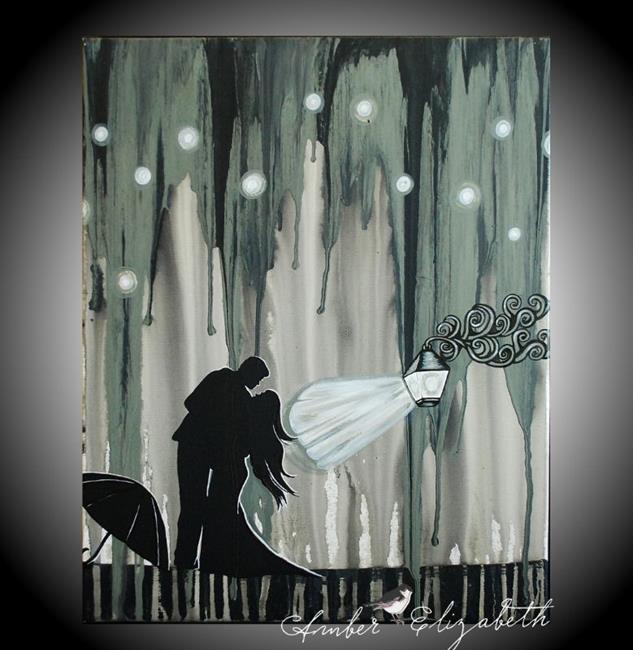 'We Could Have Danced All Night' 16" x 20" original acrylic on gallery wrapped canvas surreal painting by Amber Elizabeth Lamoreaux. This is a surreal painting of a couple dancing on a rainy gray night. The two were swept up in the moment as they danced and the rainy night became like a movie set with the sky lit up and the lantern almost like a spotlight.
Painting done using drip style with some texture.
By commenting, you agree to our Community Guidelines.