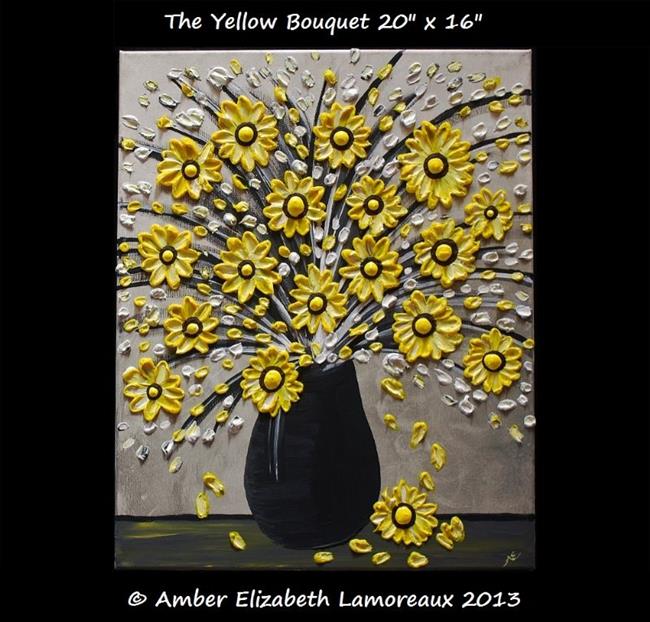 'The Yellow Bouquet' 20" x 16" original impasto palette knife acrylic on gallery wrapped canvas surreal painting by Amber Elizabeth Lamoreaux. This is a heavy texture painting of surreal yellow blossoms in a black vase. Beautiful contrasting colors and this painting has a great 3-d effect of the petals coming off the canvas that makes you want to touch the flowers.
Yellow flowers are symbols of friendship, new beginnings, and happiness.
By commenting, you agree to our Community Guidelines.