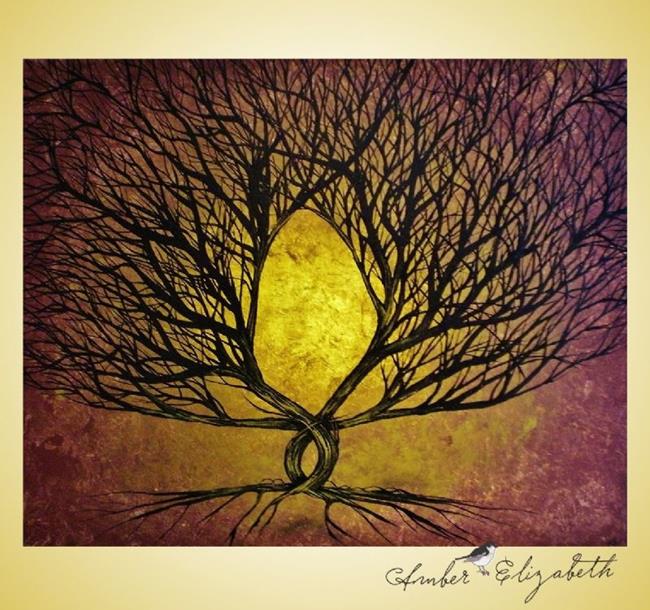 'Forever Rustic' 16" x 20" original acrylic on gallery wrapped canvas surreal painting by Amber Elizabeth Lamoreaux. This is a painting of a silhouetted tree with a rich brown and gold sky backdrop. If you look carefully you will see a (vertical) version of the symbol for infinity, representing the timeless beauty of an old tree ever growing and enduring through all seasons.
Trees are symbols of strength and antiquity.
By commenting, you agree to our Community Guidelines.