Sometimes we stumble
Sometimes we fall
Sometime we feel silly
the search of rainbows...
often ends next to a lily
or nowhere at all.
This is a digitally drawn princess lily. I was shopping on day for garden flowers and I must admit that I am not a huge fan of lilies but this one sat there gently calling to me "love me...just love me." And I fell hard, now it is one of my favorite flowers. About this work: size: 15x10 Style: decorative media: digitally drawn Prints available from artist
Detail Images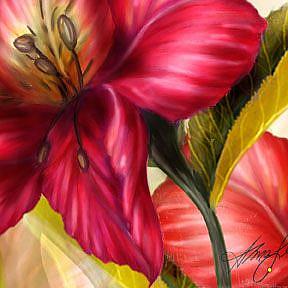 0511 lilly princessrev cup 3.jpg
0511 lilly princessrev cup2.jpg
By commenting, you agree to our Community Guidelines.