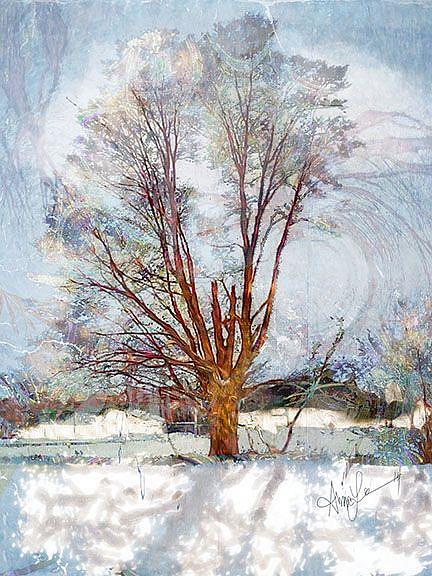 Alas I long
for the lost
the leaves not fallen
so callously tossed...
Winter remembers
the toll and cost
of those same leaves
loved then lost...
There is a tree I often drive past, I am not really sure why it intrigues me, but somehow it feels off to me, lonely even... though there are other trees nearby. I must have 20 photos of this tree, in all seasons but something about the loss of leaves seems the most honest representation of it.
This started out with one of those photos, a fractal made in ArtMatic 5 was incorporated, then I pulled it into Cs6 and painted with several custom ps brushes. I pulled it into onOne PS extention to get the color and feel just right. After that I decided that it still needed something so I ran several layers of this same tree through Flexify II and "added" them into the final version by altering the blending modes of each of the layers. Finally I manipulated the final tone values of all the layers and flatten the image.
About this art:
size: 9x12"
media: digital illustration
style: modern impressionism
subject: tree
Detail Images
naked tree cup.jpg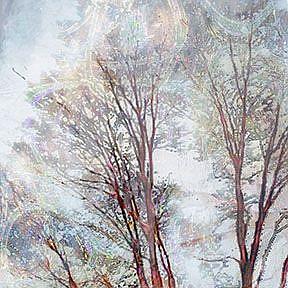 naked tree cup 1.jpg
naked tree cup 2.jpg
By commenting, you agree to our Community Guidelines.