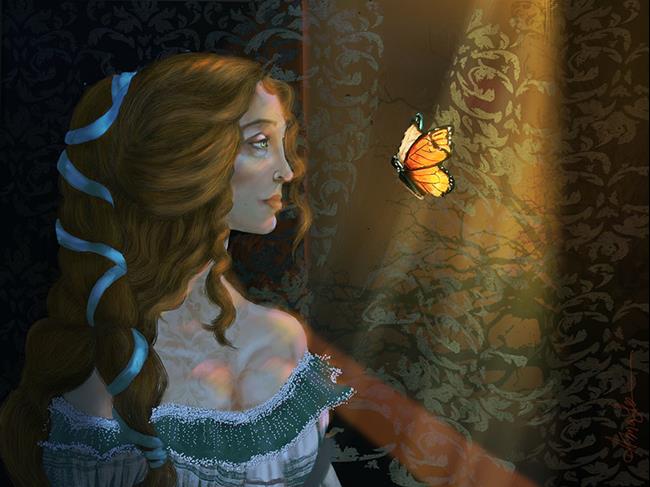 Late in the evening
Her heart sounded in
frantic rhythm each beat
more insistant than the last.
She arose and wondered
deep with anticatption and longing
Her eyes fell upon the bleak darkness
and considered it's vastness
Te sands of eternity passed
through a barreness not unlike
that of her own she and
All of Creation groaning...
He will come she her heart
had murmured and she knew it was
true, yet SOON wieghed faintly
against the curtain of eternity
She would wait and once again
summon divine patience
It was then the messager from
the monarchy appeared
Come up hither the King is
calling his bride
Just as you are
Arise!
The King's Bride was inspired by Sandro Botticelli's Portrait of a Young Woman.I reillustrated her face with custom brushed and CSS liquify tool Adjusted her clothing and hair in Art Rage 4 using it's native brushes and finished it in ON1 Picture effects.
It's original size is 24x18"