Oh Leopold Leopold
what do you see
when it comes to beauty
you are free
when it comes to love
you are the only one for me!
This is part of my felt sculptures,based on my series Cube a Kitty and K9.5. It is done in wool felt over a felted polyester base.
About this art:
size: 6x4"
media: felted materials
Detail Image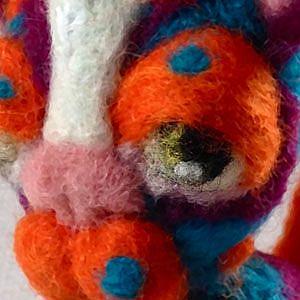 FT cat leopold other front cup.jpg
By commenting, you agree to our Community Guidelines.