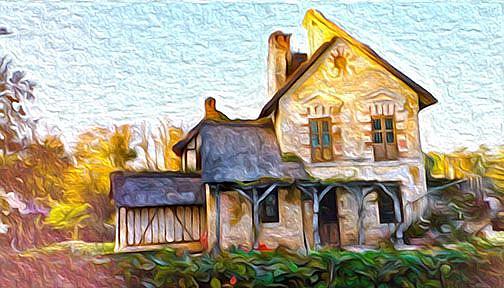 A fresh take on impressionism. A friend of mine travels around the world, I am blessed in that she shares all of her photographs with me. There are just some photos that grab you and take you places that you never thought you would see. This is one of those photos, and once it does you have now choice but to go with it, letting it take you with the hearing of it's truth.
I have retouched it in Photoshop Cs and then repainted it into impressionism style
About the Original:
size:21x12"
media: digital illustration
subject Country Cottage
Style: Impressionism
By commenting, you agree to our Community Guidelines.