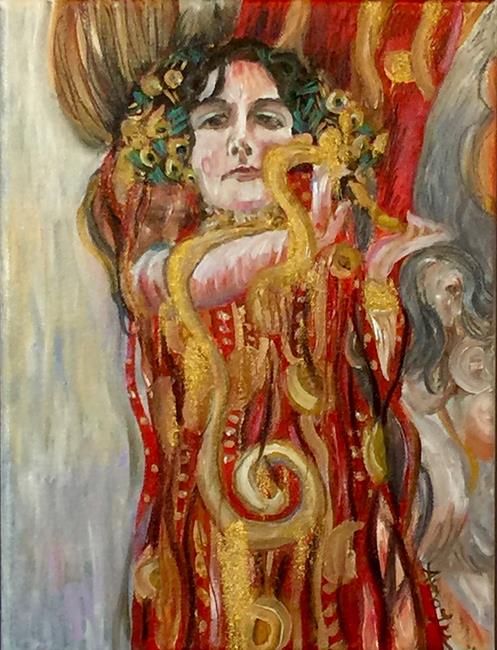 Gustav Klimt detail Hygenia from Medicine was my inspiration for this painting. I love portrait that demonstrate, strength,resolve and confidence in women. It is symbolic for sure, but healing at the same time. We live in a society that though highly evolved so to speak, is still in the dark ages in some respects of the worth and rights of women. We are still measured by the same standard as men, overlooking that strength and power comes in many different packages all containing multiple dimensions. Still I regress I hope that this painting at least waves the way towards those means.
This painting was done in Water soluble graphite, acrylic, oil and metallic paint. It is on a stretched, 9x12" canvas.
By commenting, you agree to our Community Guidelines.