I worked with Alzheimers patients many years ago. I would mavel at what they still retained as the awful disease ran it's course. Personalities and persitance remained unchanged. Oh sure it took on a change in display but the core was still there, you could see it in the eyes. Crystal clear, they remembered the view from inside the ravaged mind. It was a beautiful remembrance, I'll never forget
Image size:9x12"
media: digital illustration done in CS6
subject: elderly woman
style: minimalist
Detail Image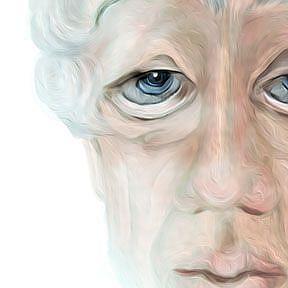 Alzhiemers cup.jpg
By commenting, you agree to our Community Guidelines.