Inspired by Tamara de Lempicka and the photographer George Hurrell (photographer known for celebrity portraits during the golden years of Hollywood) this is my version of a Tropic Temptress.
Tropic Temptress was created utilizing Poser 10, CS6,(for illustration)and ArtMatic 5 for creating the incorporated fractals.
Detail Images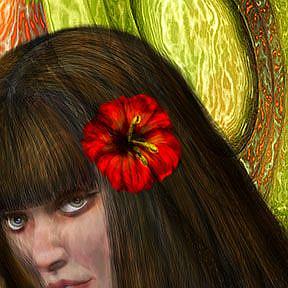 lempicka waiting fin cup.jpg
lempicka waiting fin cup 1.jpg
By commenting, you agree to our Community Guidelines.