Not only is Frida's story a inspirational triumph, but Selma Hayek portrayal of her added an extra dimension to her persona. This is a composite of Selma Hayek playing the moment she first suspects the betrayal of Diego Rivera. She manages to recreate the pride of Frida as she maintains her dignity and strength in the face of yet another, deeper rendering of her heart and trust. She remains unbroken...
About this Art:
size: 11x17"
media: color pencil, digitally enhanced
Prints and original available from artist
Detail Images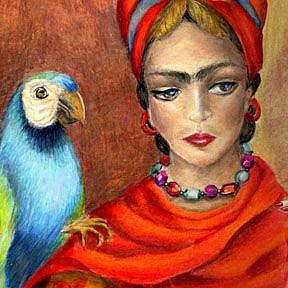 0711 Frida portrait cup.jpg
0711 Frida portrait cup 2.jpg
0711 Frida portrait cup 3.jpg
By commenting, you agree to our Community Guidelines.