The first lady
emerged from the mist
and moved like a vapor
more than Man could resist...
So the saga begins and we will all must live on not knowing how it all ends. I read the story and I have to wonder what they were like. There born fully grown and specimens of perfection...well at least until the serpent showed up.
This was created through the combination of my original oil painting of Foxwood. I then created the figure in Poser 10 and re-illustrated in CS6 using using, custom brushes, and blending modes along with onOne software, and incorporating a fractal I created in Art Matic 5.
Detail Images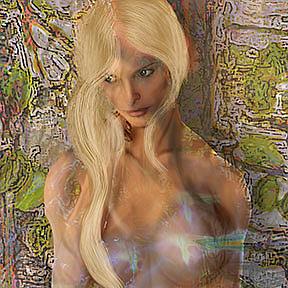 eve cup.jpg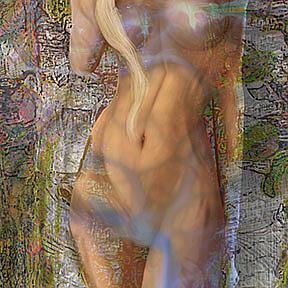 eve cup 1.jpg
By commenting, you agree to our Community Guidelines.