What part of night shift
do you not understand?
The crowing shed is closed
It's crow unmanned
5 in the morning just doesn't cut for this old rooster, his early to rise crowing days are well behind him.
This is a digital illustration drawn in CS6 and then combined with a fractal created in ArtMatic 5.
About the Original
size: 8.5x11
media: digital and combined fractal
style: pop surrealism
subject: rooster
Detail Images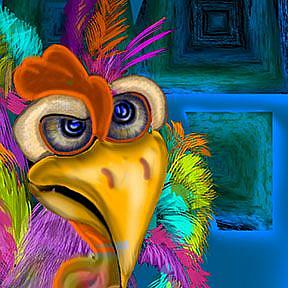 Zombie chicken cup.jpg
Zombie chicken cup1.jpg
By commenting, you agree to our Community Guidelines.