Cottage Koi was created in ArtMatic 5 and CS6. I combined two fractals and illustrated around them.
About this Art:
size: 10x20"
media: digital fractal and illustration
style: impressionism
subject: pond with fish
Detail Images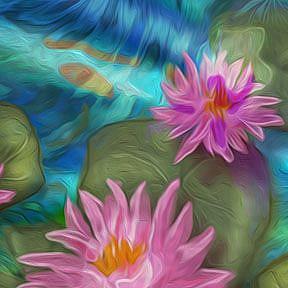 2013 koi paint cup.jpg
2013 koi paint cup 1.jpg
By commenting, you agree to our Community Guidelines.