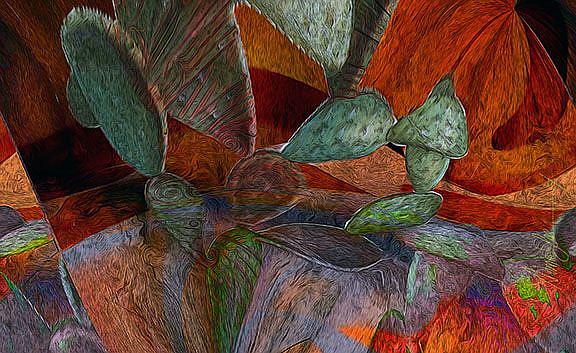 The twisted Cactus
neither rests nor leans
It stands alone slowly
swaying to the breeze.
Twisted Cactus is a digital illustration accomplished with the following programs: ArtMatic5 (fractal generation),CS6 (overall illustration and manipulation of free domain images from
Gottofer Codex
and fractals),Flaming Pear Flexify II plug for Photoshop.
About this art
size: 15x9"
Media:digital
Style: abstract
By commenting, you agree to our Community Guidelines.