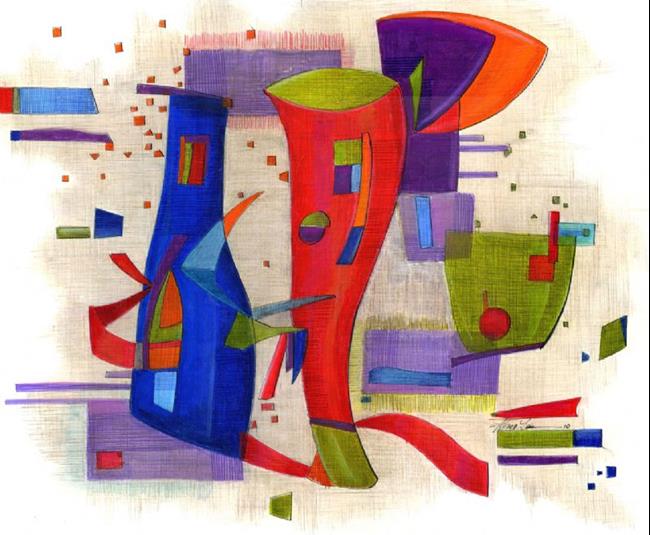 After hours we all come together, mingling, interacting and woven in dance. Movement and music are theme here, how they work together, enhance one another and making harmonious symphony.
About this Art:
Size 14x17"
Materials: pen ink color pencil, marker
Media: 140 lb vellum Bristol
Style: Representative Abstract
Original Status: Available from artist
By commenting, you agree to our Community Guidelines.