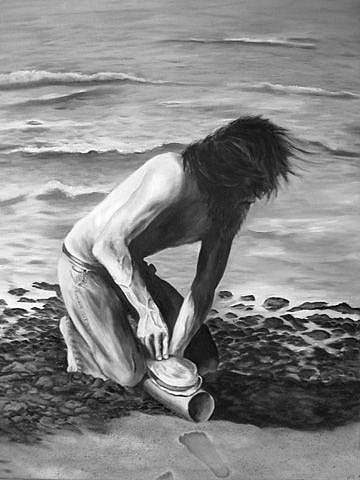 This is a commissioned painting, oil on gallery wrapped canvas from a photo taken by my client of a homeless man desperately trying to open a shell (a quahaug, type of clam) to have some food.
Knowing he is a real person was heartbreaking for me to paint him. Homeless people in the city do not have access to natural food as this shell fish.
By commenting, you agree to our Community Guidelines.