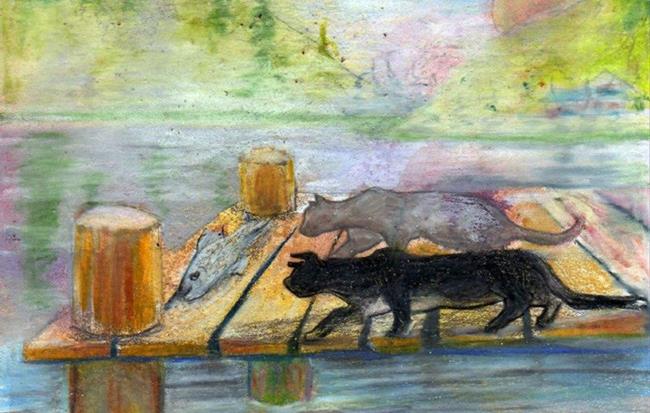 The mixed media include: water color, colored pencil, and acrylic.
My apologies to Carl Sandburg for having the gaul to interpret his poem.
FOG

The fog comes
on little cat feet.

It sits looking
over harbor and city
on silent haunches
and then moves on.


I love this poem. Can you tell by that fact that I can be happy watching grass grow? Nevertheless, I have trouble expressing myself verbally and this poem does such a great job of it.
By commenting, you agree to our Community Guidelines.