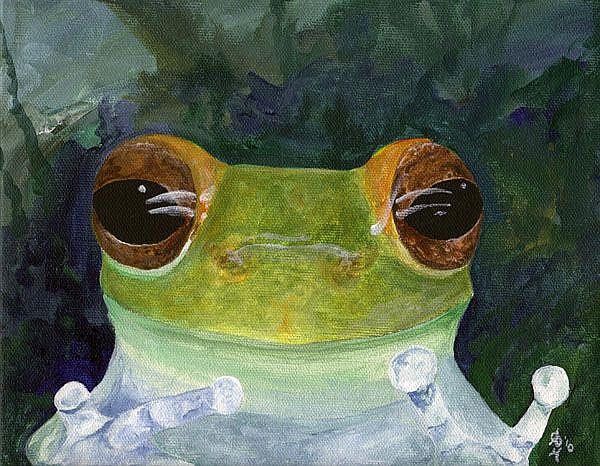 A curious little tree frog full of innocence. Who could ever say no to a face like his.
Painted with artist quality acrylics. Does not require framing, painting wraps around edges of canvas. Comes with a certificate of authenticity.
** When purchased, 30% will go directly to the Red Cross.

Price: $55.00
*Prints also available at Imagekind.

My artwork and photography are copyrighted. I welcome requests to feature my art on your blog, website, video, etc. but please ask first!
By commenting, you agree to our Community Guidelines.