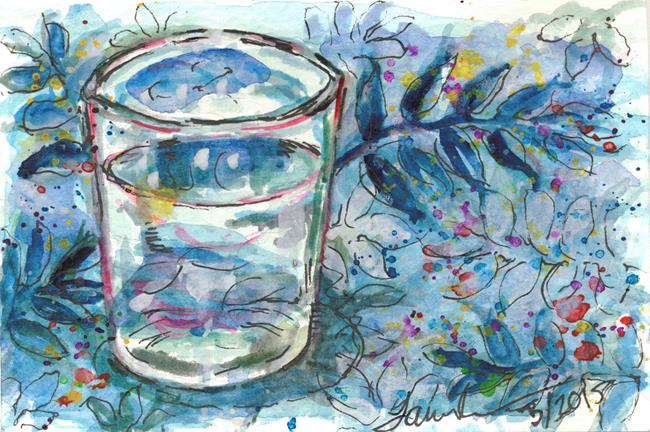 This is a 4x6 watercolor and ink painting on 140# Strathmore watercolor "postcard" stock.
It is matted to fit a 5x7 frame.
I was at a friend's house and a glass of water on a blue tablecloth inspired me.
The price is $40.00 USD on Paypal.
By commenting, you agree to our Community Guidelines.