An item that will never hold water but will stand alone proudly on a pedestal. A box made on the lathe from the nut of the Banksia tree from Australia. These are similar to the pine cones we have here in America but very hard and the holes are where the seeds used to be.
Detail Images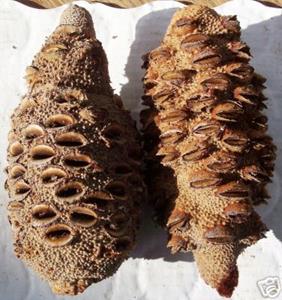 Banksia Pods about 4 to 10 inches.
A closer look at the seed holes.
Natural red velvet on the perimeter.
By commenting, you agree to our Community Guidelines.