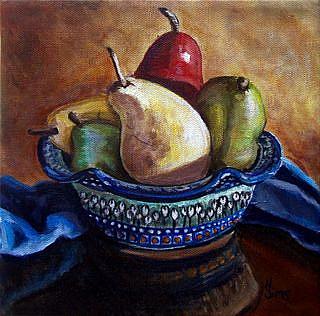 The 46th in my Polish Pottery Still Life Series© was done exclusively for Perfectly Polish (www.PerfectlyPolishOnline.com ). The bowl is Unikat 747 pattern from Ceramika Artystyczna .
I never knew there were so many varieties in pears. I bought yellow, green and red pears and put a mix of them into my CA Polish pottery bowl. Pears are really fun to paint. I think I'll have to paint more of them! :)
Enjoy!
By commenting, you agree to our Community Guidelines.