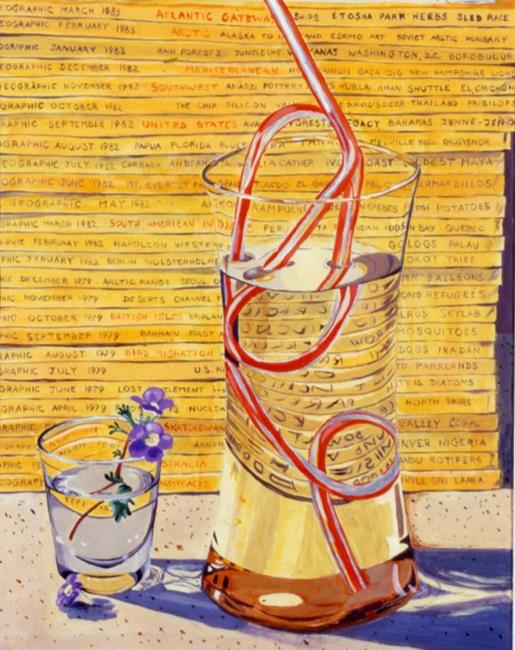 I was studying water refraction with this piece. I had set up the glass and the flowers (skunkweed phaecelia) but had no background, so I stacked my collection of National Geographics behind the still life. I always loved that yellow anyway. This piece remains one of my favorites.
Original NFS, prints available in my Etsy shop.
By commenting, you agree to our Community Guidelines.