Have been interested in Steampunk before it was called Steampunk and someone gave the genre an identity.
This "house" was actually a "gingerbread house" years back when I first constructed it out of wood. My daughter and I glued old candy all over it and dubbed it a "masterpiece". In time of course the candy got more old, and it disintegrated. So I stripped it, dripped copper paint over it and started up the dremel after taking a 1947 typewriter apart and gathering assorted metal pieces.
Detail Images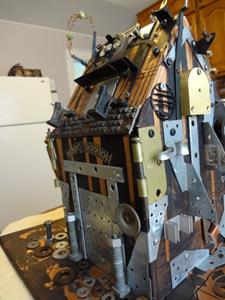 Front of Gingerbread House.jpg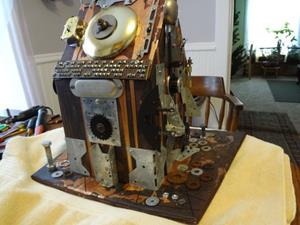 Back of Gingerbread House.jpg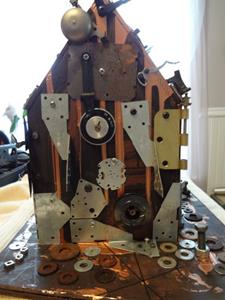 Side of Gingerbread House.jpg
By commenting, you agree to our Community Guidelines.