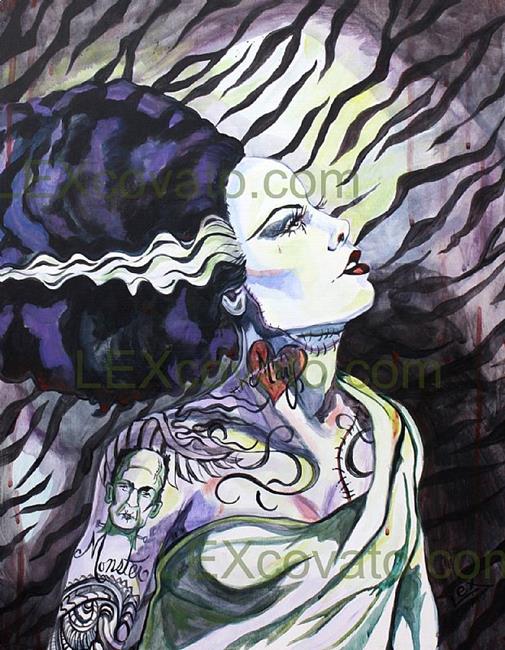 "The Inked Bride" is part of LEX's beloved Tattooed Deity Series which depicts spiritual and pop culture icons adorn with tattoos. The tattoos are symbolic and actual are inspired by the high level of symbolism in Byzantine Icons.
Here the classic horror movie figure "the Bride of Frankenstein" is adorn with tattoos posing in front of bold print!
original for sale
prints are available
www.lexcovato.com
By commenting, you agree to our Community Guidelines.