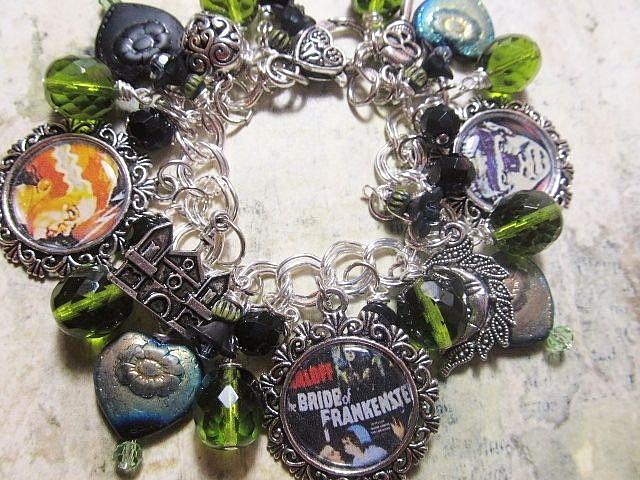 8 Inch silver plated charm bracelet, w/large lobster clasp (I have other clasps if you prefer, just let us know) You can adjust the length of this bracelet by moving the clasp along the length of the chain. THIS LARGE LOBSTER CLASP IS EASY TO LATCH.

I purchase the images from a collage artist, re size and fit the images into the photo charms then finish them with a glossy Resin seal! These photo charms are 25mm round with decorative lace edge. Very Full Bracelet!

I assembled this bracelet with black and green Czech glass beads, black glass hearts and Cool charms! Fun theme!!
By commenting, you agree to our Community Guidelines.