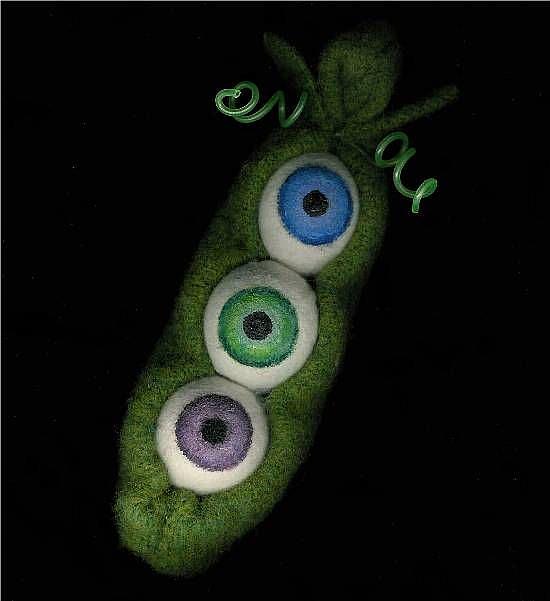 Eyeballs was the theme for September Nibblefest on ebay and this eye pod is my entry. It is made from a shrunken green wool sweater and hand painted wool felt eyes, wooden balls and a few other bits and pieces plus glue and thread. I have attached a swivel clip-hook to the back so you can attach it to your...whatever.
Join the fun...Search nfac on ebay between the 20th and 27th of the month to find all the other entries all beginning at just 99 cents.
By commenting, you agree to our Community Guidelines.