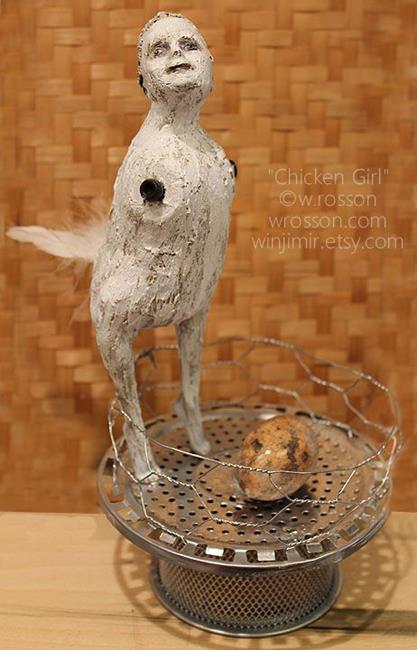 Title :"Chicken Girl"
Date: 2014
Medium: Mixed Media/ Found Object Assemblage Art Doll.
Recycled barbie doll, kitchen strainer, egg gourd, feathers, desk organizer, animal legs, chicken wire.
Chicken Girl started out as a barbie doll head. Which was sculpted by me onto an animal form for a body, her legs are from a different doll and were epoxied on to her body as well. She has been attached to a vintage kitchen strainer which has been attached to a reused paper clip holder. She has bright white feather tail, and bolts from vacuum for her arm nubs. She has been placed in her pen with her prized possession, a natural egg gourd.
Available in my Etsy Store.
By commenting, you agree to our Community Guidelines.